Many businesses and individuals have their favourite project management tool, but it always depends on their personal preferences and needs. A big part of finding the right project management tool is to identify something that will work within your established process. How bout managing your scheduling and projects all in one place?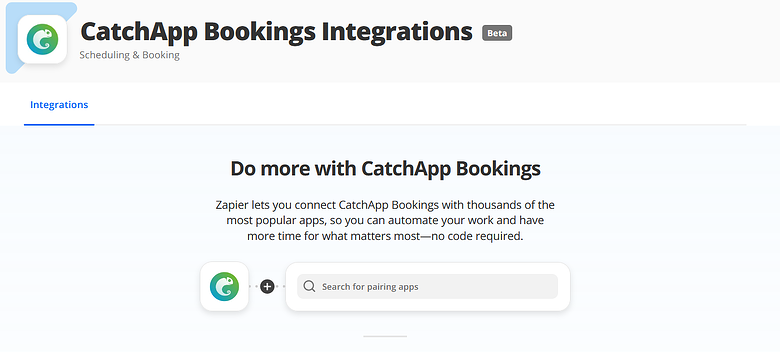 Asana is a web and mobile "work management" platform designed to help teams organize, track, and manage their work. It is produced by a San Francisco-based company of the same name. Asana's web and mobile apps help you stay on track, keep projects organized, and hit deadlines. See project progress, track individual tasks, plan sprints, integrate with other tools, and achieve successful launches. Visualize your progress on projects with Asana boards as your team moves tasks from do to done.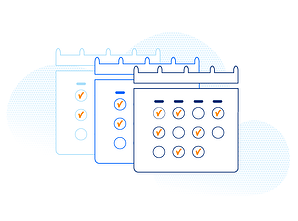 CatchApp can save you bundles of time, but if you're new to the genius scheduling and how it works; CatchApp lets you create a bookable calendar for your meetings and appointments, and lets you fill your schedule efficiently. If you're having eight meetings a week for a whole year (except when you're out the offices, of course), CatchApp saves you up to one month of time that would usually be spent organising meetings, rearranging, and following up on RSVPs. Want to make scheduling hassle-free? Sign up and get an account here
Making zaps couldn't be easier, and now that Zapier has also added in multiple action zaps, you can add subscribers at the same time as updating fields on excel at the drop of hat with some easy and intuitive automation.

Pairing the genius scheduling of CatchApp with Asana couldn't be easier. All you need is a CatchApp Bookings account, an Asana account, and your Zapier account to get started. Creating your own custom CatchApp and Asana connection through Zapier is super easy, and we've made a how-to for that. You can check it out here.