As a small to medium entrprise (SME), expensive newsletter solutions can really be a point of stress. Sometimes there's a requirement of having a website or even a set number of subscribers before you even have the newsletters ready.
SendFox aims to fix that by making it possible to create custom newsletters, landing pages and forms, and unlimited automations without the high cost and difficult requirements for smaller businesses.
With CatchApp Bookings and SendFox, as soon as your customers accept a booking with you, the data they've given to you through CatchApp Bookings goes straight to a new customer on SendFox.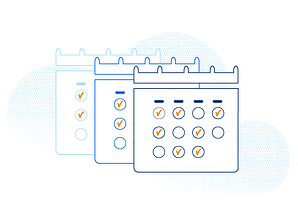 CatchApp can save you bundles of time, but if you're new to the genius scheduling and how it works; CatchApp lets you create a bookable calendar for your meetings and appointments, and lets you fill your schedule efficiently. If you're having eight meetings a week for a whole year (except when you're out the offices, of course), CatchApp saves you up to one month of time that would usually be spent organising meetings, rearranging, and following up on RSVPs. Want to make scheduling hassle-free? Sign up and get an account here
Making zaps couldn't be easier, and now that Zapier has also added multiple action zaps, you can automatically add subscribers to your newsletter as meetings get booked at the drop of a hat with some easy and intuitive automation.

Pairing the genius scheduling of CatchApp with SendFox couldn't be easier. All you need is a CatchApp Bookings account, a SendFox account, and your Zapier account to get started. Creating your own custom CatchApp and Clientjoy connection through Zapier is super easy, and we've made a how-to for that. You can check it out here.