Entrepreneurs have already got a lot on their hands; setting up a business from the ground up is time-consuming, and has a lot of pitfalls waiting for any unknowing new business to fall in. But, accounting shouldn't have to be something to add to the list.
Paystack's aim is to make sure that your payment experience doesn't trip your clients up or take away too much of their time from the bigger jobs. All of the financial information that's collected is enhanced with information from bank statements to create bespoke accounting reports specifically for you.
With CatchApp Bookings and Paystack, as soon as your customers accept a booking with you, Paystack automatically routes payments through the most optimal channels, ensuring the highest transaction success rates in the market…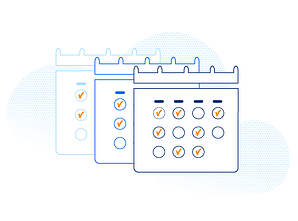 CatchApp can save you bundles of time, but if you're new to the genius scheduling and how it works; CatchApp lets you create a bookable calendar for your meetings and appointments, and lets you fill your schedule efficiently. If you're having eight meetings a week for a whole year (except when you're out the offices, of course), CatchApp saves you up to one month of time that would usually be spent organising meetings, rearranging, and following up on RSVPs. Want to make scheduling hassle-free? Sign up and get an account here
Making zaps couldn't be easier. Now that Zapier has also added in multiple action zaps, you can add new customers at the same time as updating fields on excel at the drop of a hat with some easy and intuitive automation.

Pairing the genius scheduling of CatchApp with Moneybird couldn't be easier. All you need is a CatchApp Bookings account, a Moneybird account, and your Zapier account to get started. Creating your own custom CatchApp and Moneybird connection through Zapier is super easy, and we've made a how-to for that. You can check it out here.