In CatchApp, you have the ability to customize your profile, control email reminders, and manage various aspects of your account and subscriptions. These features provide you with the flexibility and control to personalize your experience and ensure smooth operation of your scheduling processes. By accessing the "My Settings" section, you can easily customize your profile, manage email reminders, and handle account details and subscriptions. Let's explore how you can utilize these features to tailor your CatchApp experience to your specific needs.
---
Customizing Your Profile
You are able to customise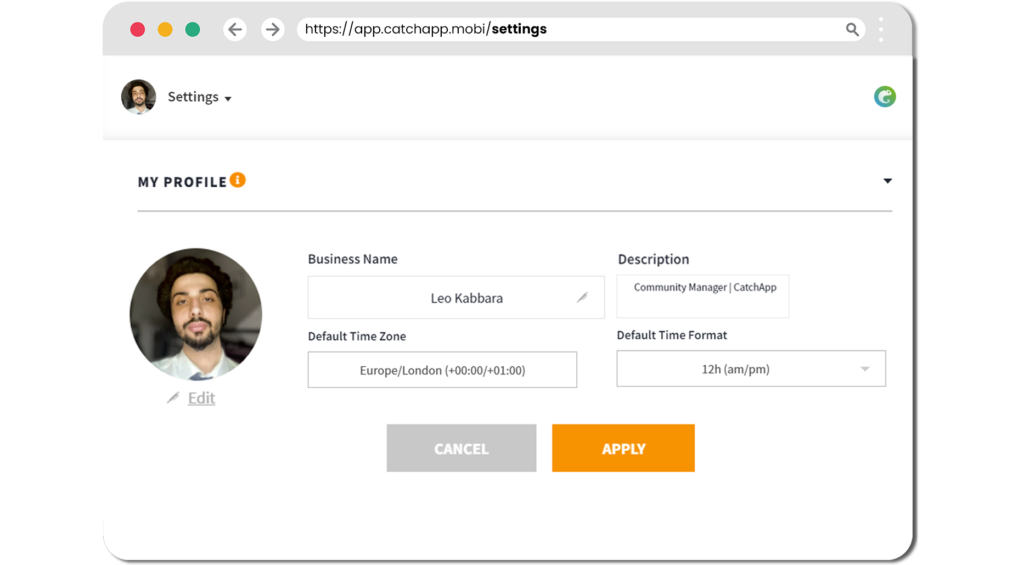 Access the "My Profile" section within Settings
Upload or edit your profile image, which will appear on your Account Dashboard and Booking Page.
Enter a description that will be displayed under your business name and next to your profile picture.
Customize your professional/business name to accurately represent your brand.
Adjust the time zone and time format to ensure proper scheduling and presentation of time.
Email Reminders Control
This will enable you to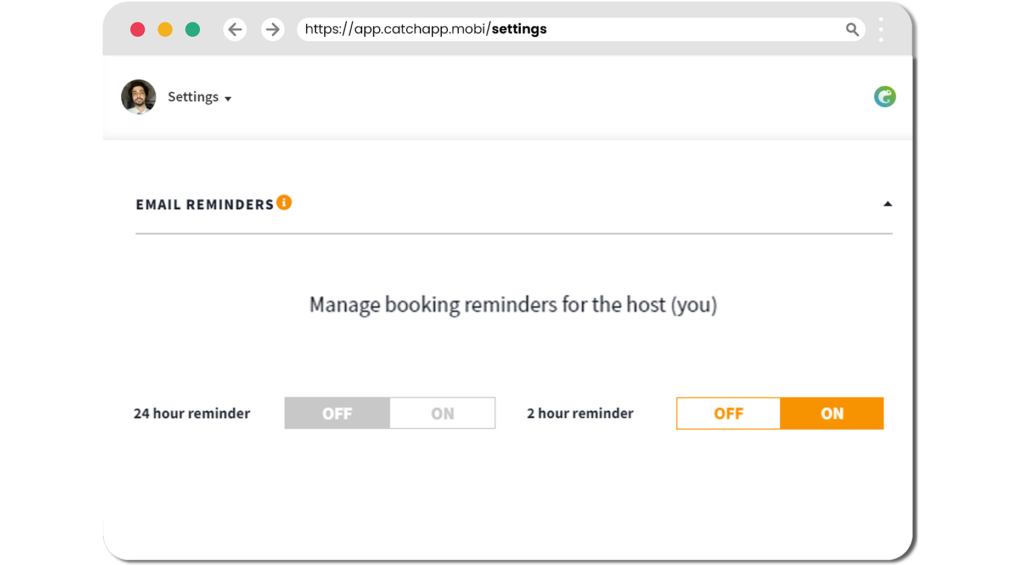 Navigate to the "Email Reminders Control" section in your CatchApp settings.
Choose whether to turn on or off email reminders for upcoming appointments.
Select the desired timing for email reminders, such as 24 hours and/or 2 hours before appointments.
Accounts & Billings
Choose to manage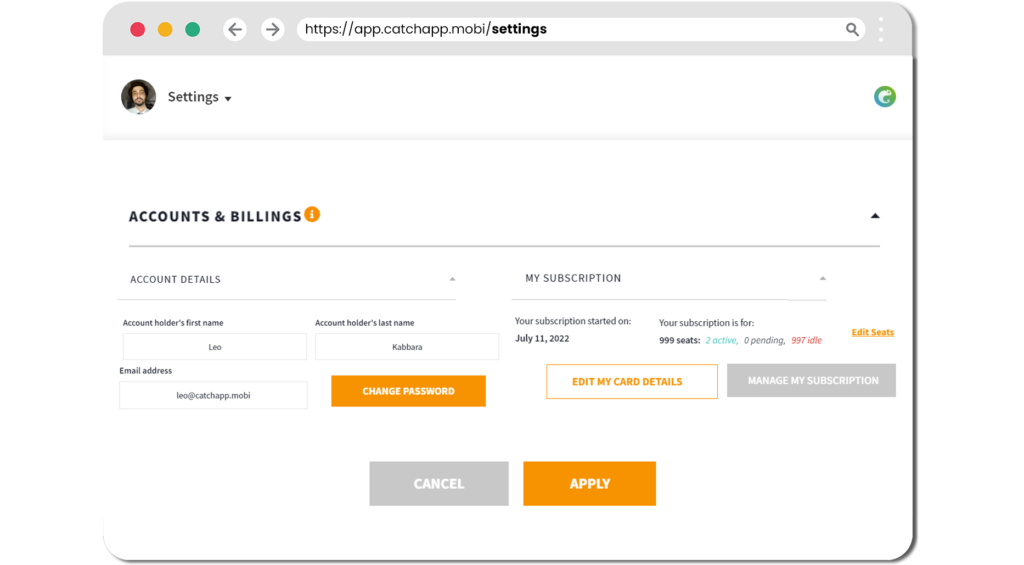 Access the "Accounts & Billings" section in your CatchApp settings.
Manage your account details, including changing passwords, updating account holder information, and modifying email addresses.
Stay informed about your subscriptions, such as the next payment date and available seats.
Add or remove seats from your admin account and update credit card details.
Take control of your subscriptions by managing or canceling them as needed.
---
What can I do now?
Now you fully set up your account & Subscription + Personalised your Booking Page! ✅
Outcomes for this…
With a complete Booking page, users get 50% more Bookings!
To take it to the next level:
Fine-tune your availability
Create and manage your events
Add CatchApp Booking links to your Social Profile for quick, anytime access
Explore our Help Center for more ways to use CatchApp to make scheduling easier.
Have a question? If you have any questions, please reach out to our team by using our contact form. We're available 24/7 and happy to help!