Make a lasting impression on your customers by customizing your profile on CatchApp Bookings. Your profile page is your opportunity to showcase your brand's unique personality and provide important details to your customers. Follow the simple steps below to set up your profile and ensure a consistent and personalized booking experience for your clients.
---
Setting up Your Profile
You are able to customise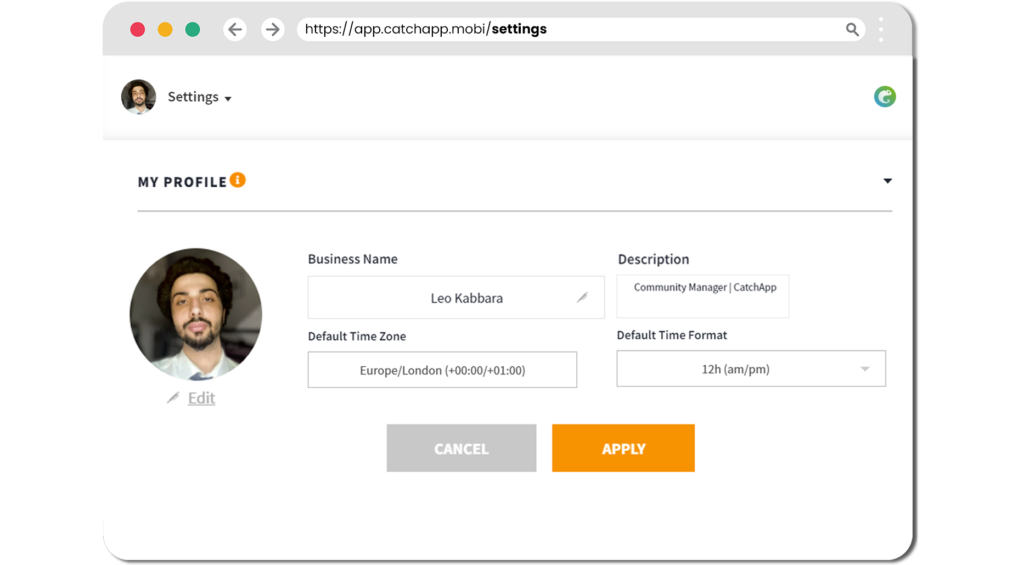 1) Sign in to your CatchApp Bookings account
2) Navigate to your dashboard and access your profile page
3) Add your profile picture: Upload a JPG or PNG file, ideally cropped to fit a square and up to 40MB in size. Choose an image that represents your brand or use a professional profile photo.
4) Add your business name: Decide whether you want to use your business name or your own name. This helps your clients easily identify you and avoids any confusion in the future.
5) Add your country and timezone: Specify your country and timezone to ensure accurate availability display for both you and your clients. This feature eliminates any confusion regarding time differences and helps you avoid scheduling conflicts.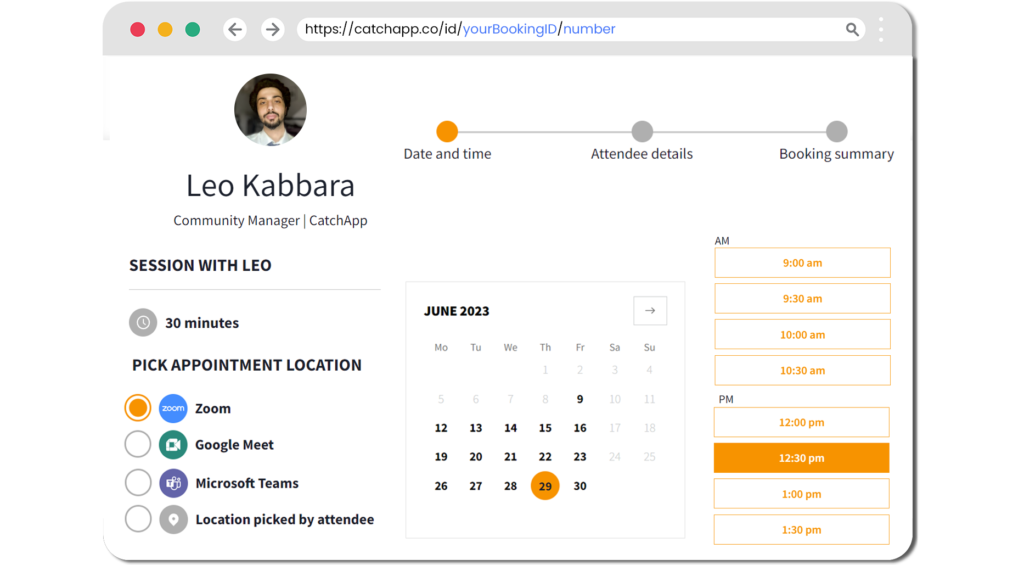 ---
What can I do now?
Now that you have set up your profile on CatchApp Bookings, you can:
Present a professional image and make a strong brand impression
Provide clarity and consistency in your business identity
Ensure accurate availability display for clients worldwide
Outcomes for this…
By customizing your profile, you can enhance your brand recognition and professionalism. According to our data, users who set up their profiles experience a 35% increase in customer trust and a 20% improvement in booking conversion rates. Take the opportunity to showcase your unique personality and build stronger connections with your clients.
To take it to the next level:
Fine-tune your availability
Create and manage your events
Add CatchApp Booking links to your Social Profile for quick, anytime access
Explore our Help Center for more ways to use CatchApp to make scheduling easier.
Have a question? If you have any questions, please reach out to our team by using our contact form. We're available 24/7 and happy to help!