Setting the duration of your availability is an important aspect of managing your schedule effectively. By choosing the right time frame, you can ensure that clients can book appointments within a suitable timeframe while also providing you with the flexibility and control you need. In this article, we will share valuable tips on how to determine the optimal availability duration for your bookings. By implementing these tips, you can streamline your scheduling process and make the most out of your available time.
---
Consider Your Booking Patterns
Understanding your booking patterns is key to setting the right availability duration. Consider the following tips: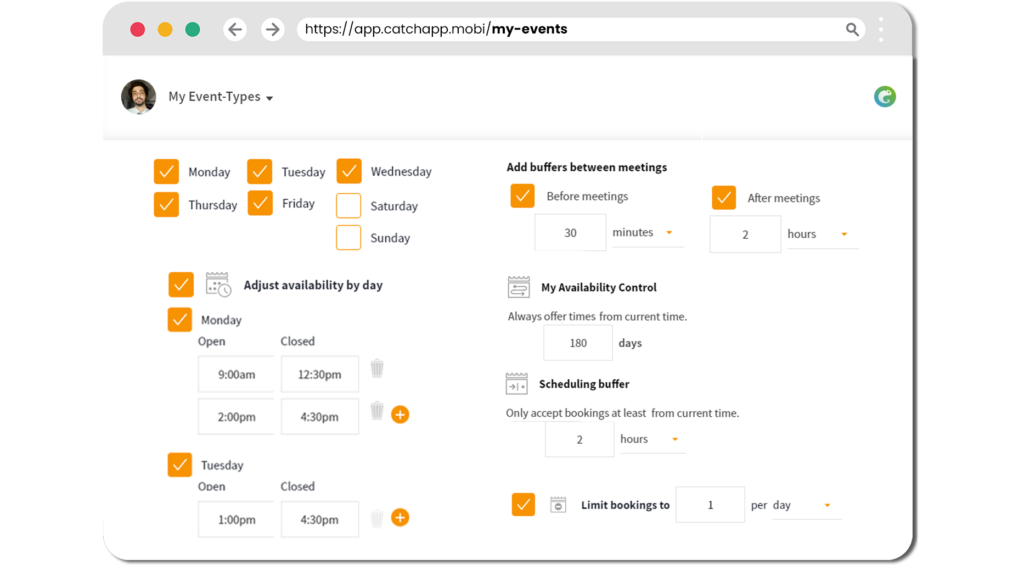 1. Analyze historical data: Review your past bookings and identify any patterns or trends. Determine the average lead time clients typically book in advance and the frequency of last-minute bookings.
2. Assess appointment length: Take into account the typical duration of your appointments. If your appointments tend to be longer, you might want to provide availability further in advance to accommodate clients who prefer to plan ahead.
3. Factor in flexibility: Consider how far in advance you are comfortable committing to appointments. Balancing flexibility with the need to plan ahead is important for both you and your clients.
Evaluate Your Schedule
Evaluating your schedule is crucial to ensure that the chosen availability duration works well for you. Consider the following tips:
1. Assess your workload: Take into account your current workload and availability. If you have a heavy schedule or limited availability, providing availability for a shorter duration might be more manageable.
2. Plan for breaks and personal time: Incorporate breaks and personal time into your schedule. If you need regular breaks or specific time slots for personal activities, adjust the availability duration accordingly.
3. Consider future commitments: Evaluate any upcoming events, vacations, or periods when you won't be available. Adjust your availability duration to avoid conflicts with these commitments.
By evaluating your schedule, you can ensure that the chosen availability duration supports your workflow and allows for necessary breaks and personal time.
---
What can I do now?
Now that you have some tips for setting the availability duration, you can:
Analyze your booking patterns and assess the lead time and frequency of bookings.
Evaluate your schedule and workload to determine the optimal availability duration.
Consider any future commitments or personal time that should be accounted for in your availability.
Outcomes for this…
By implementing these tips for setting availability duration, you can expect the following outcomes:
Improved scheduling efficiency by aligning availability with booking patterns.
Enhanced time management by factoring in breaks and personal time.
Increased client satisfaction through a well-planned availability duration.
To take it to the next level:
Fine-tune your availability
Create and manage your events
Add CatchApp Booking links to your Social Profile for quick, anytime access
Explore our Help Center for more ways to use CatchApp to make scheduling easier.
Have a question? If you have any questions, please reach out to our team by using our contact form. We're available 24/7 and happy to help!