Two-way sync is a powerful feature offered by CatchApp that allows you to seamlessly sync your appointments and availability with your preferred calendar application. This feature ensures that any updates or changes made in CatchApp are automatically reflected in your external calendar, and vice versa. By enabling two-way sync, you can effortlessly manage your schedule across different platforms and avoid any scheduling conflicts. In this article, we will explore how you can set up two-way sync and enjoy the benefits of synchronized calendars.
---
Enabling Two-Way Sync with CatchApp
You are able to customise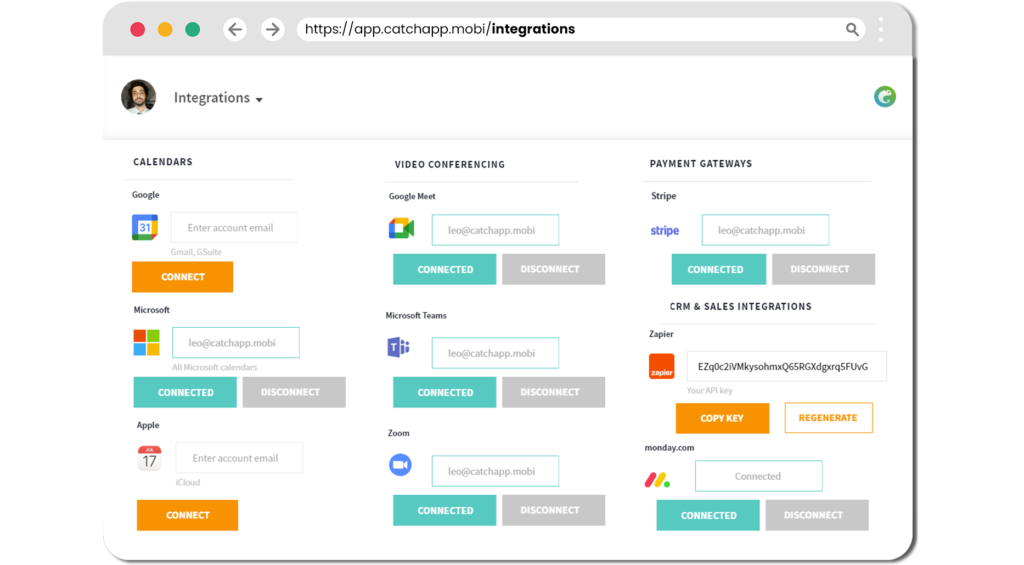 1) Login to your CatchApp account.
2) Navigate to the "Sync" or "Integration" section.
3) Select your preferred calendar application from the available options.
4) Follow the on-screen instructions to authorize the integration and grant access to your calendar.
5) Once the integration is established, any changes or updates made in CatchApp or your external calendar will be automatically synced.
Managing Synced Appointments
This will enable you to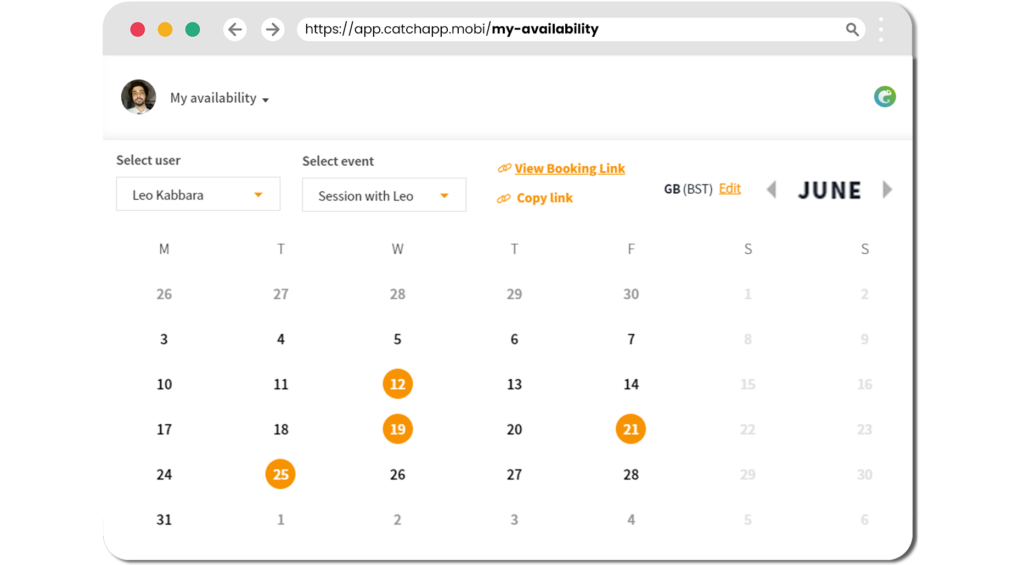 1) Create appointments in CatchApp: Any appointments you create in CatchApp will be automatically synced to your external calendar.
2) Update appointments in CatchApp: Changes made to appointment details, such as time, location, or attendees, in CatchApp will be synced with your external calendar.
3) Manage appointments in your external calendar: Any updates or changes made to appointments in your external calendar will be synced back to CatchApp.
4) Avoid scheduling conflicts: With two-way sync, any conflicts between appointments in CatchApp and your external calendar will be detected, helping you avoid double bookings or overlapping appointments.
---
What can I do now?
Now that you have enabled two-way sync with CatchApp, you can:
Enjoy synchronized calendars across multiple platforms and devices.
Easily manage your appointments and availability in one central location.
Avoid scheduling conflicts and stay organized with up-to-date information.
Outcomes for this…
By utilizing two-way sync with CatchApp, you can expect the following outcomes:
Streamlined scheduling process with synchronized calendars.
Improved efficiency and accuracy in managing your appointments.
Enhanced productivity by seamlessly integrating CatchApp with your preferred calendar application.
To take it to the next level:
Connect your Calendar
Create and manage your events
Intergrations
Explore our Help Center for more ways to use CatchApp to make scheduling easier.
Have a question? If you have any questions, please reach out to our team by using our contact form. We're available 24/7 and happy to help!