Since our transition to OAuth, we have updated the way users automate their team's scheduling to be more streamlined and effective.
Admin Login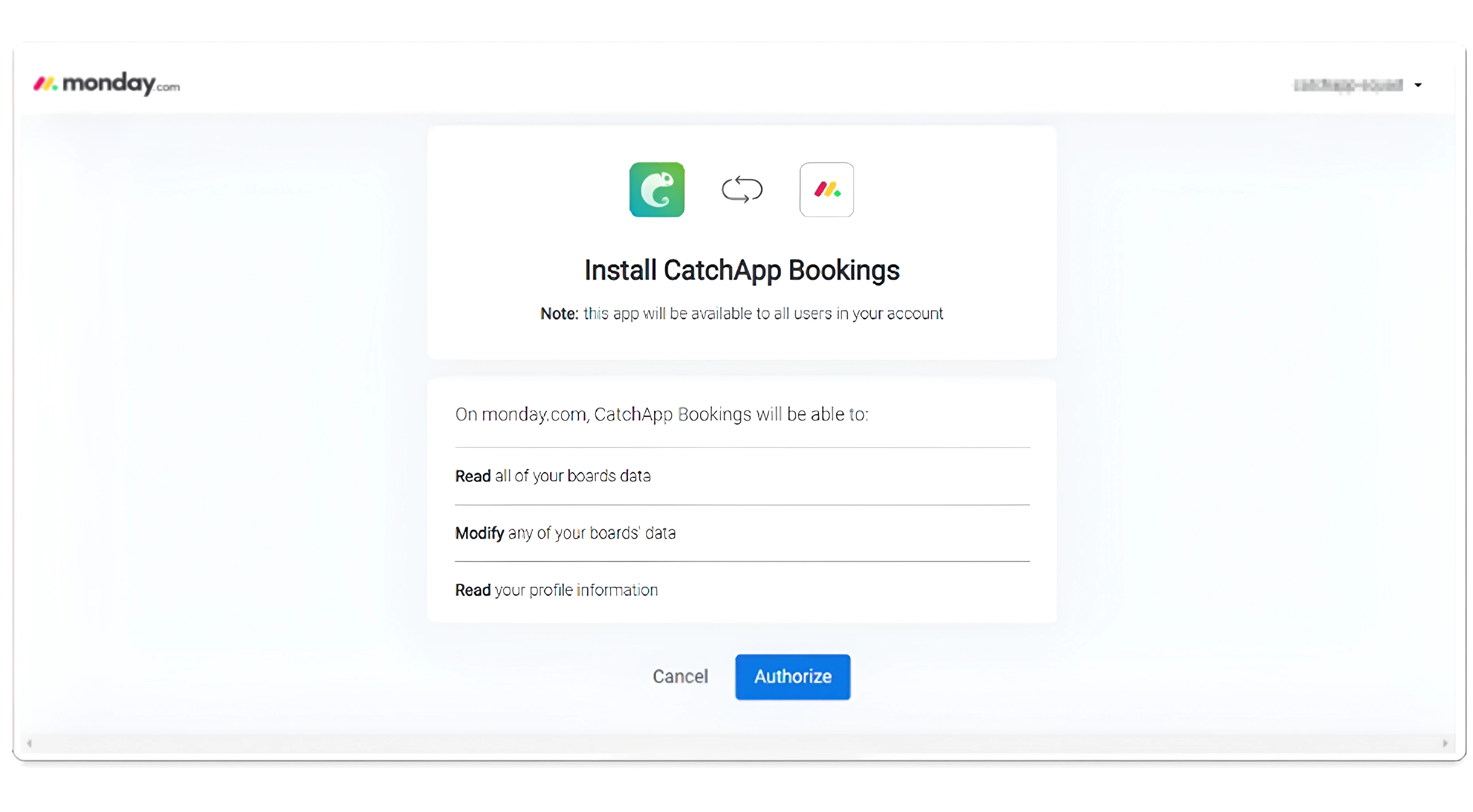 In our initial version of our Integration, users could connect via their API keys which were exchangeable across other users as well.
This would mean an API key was required every time a user wanted to integrate CatchApp with monday.
Since then, we have simplified this to a single login.
How to invite others to CatchApp!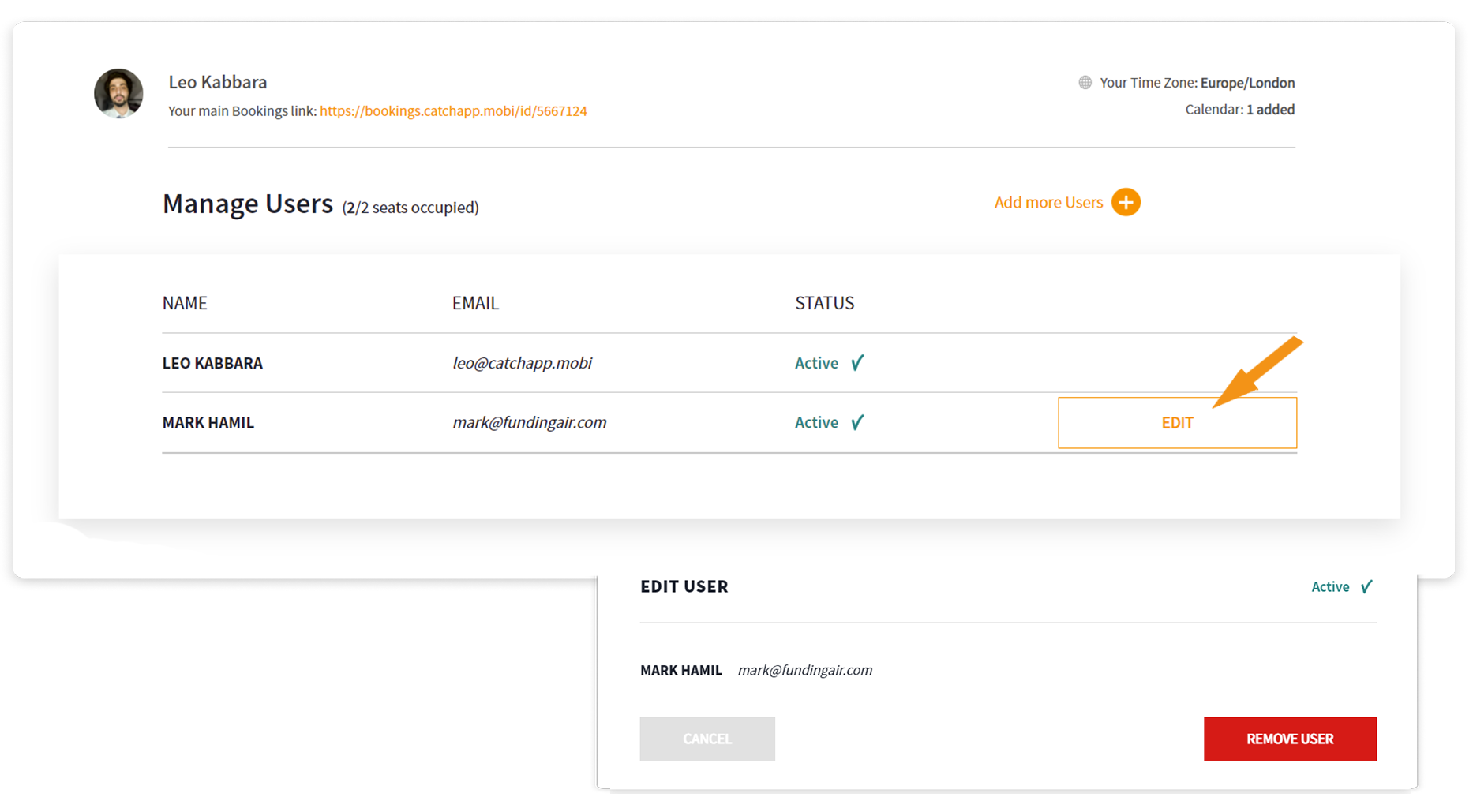 Before you can manage your team's scheduling, you will need to invite others to your account by adding them to the Users menu.
Once they open your invitation and set up their account, they will be automatically assigned to your account.
Once this is done, go on monday and click on Connect or choose a monday recipe for the first time by finding CatchApp in the monday Marketplace.
Once users click connect, they will be able to connect directly with the current CatchApp account they're logged in to.
Can Users have others manage their scheduling?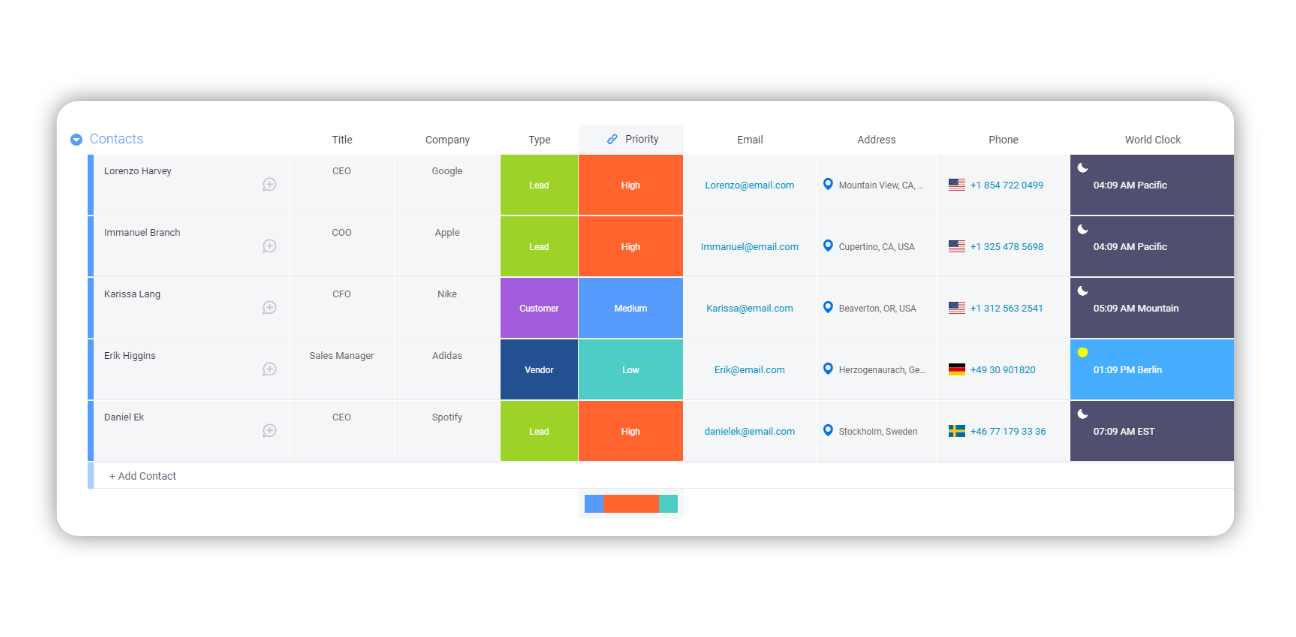 If the connected CatchApp account is the main admin user of the business, they can accept incoming bookings from any of their sub-users which can be implemented by using one of our monday recipes in our Integration and dropping in any of their monday boards.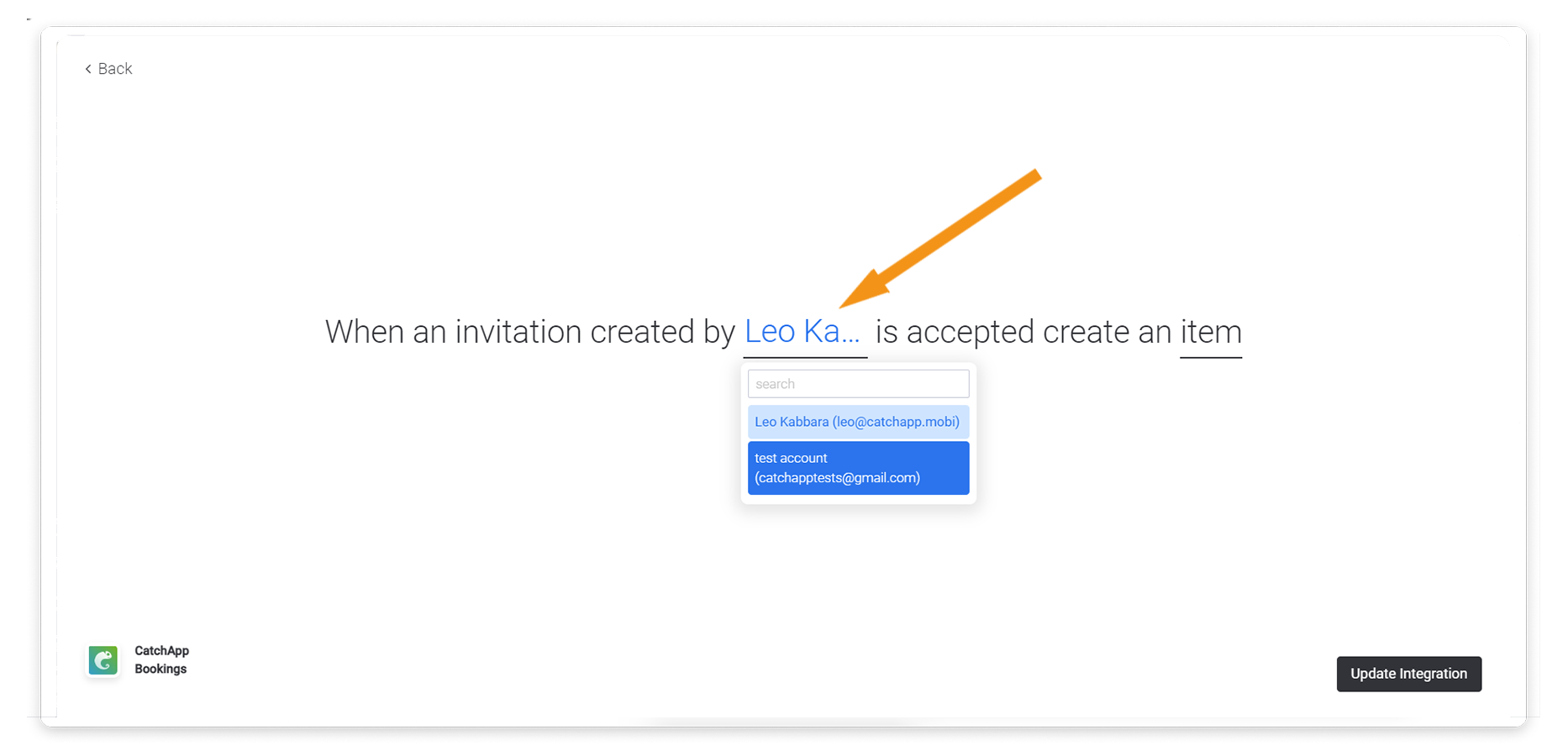 The admin user can simply set up our Monday recipes to choose a certain sub-user to accept incoming bookings if CatchApp users are all under the same admin account. This still allows teams to collaboratively manage their scheduling on Monday boards.
For more details on using monday.com and CatchApp Booking as a CRM platform, check out our blog here!