Built-in reminders are a valuable feature offered by CatchApp that helps you stay organized and never miss an appointment. With built-in reminders, you can receive timely notifications and alerts for your upcoming appointments, ensuring that you are always prepared and on time. In this article, we will explore how you can make the most of CatchApp's built-in reminders and optimize your scheduling experience.
---
Enabling Built-in Reminders
You are able to customise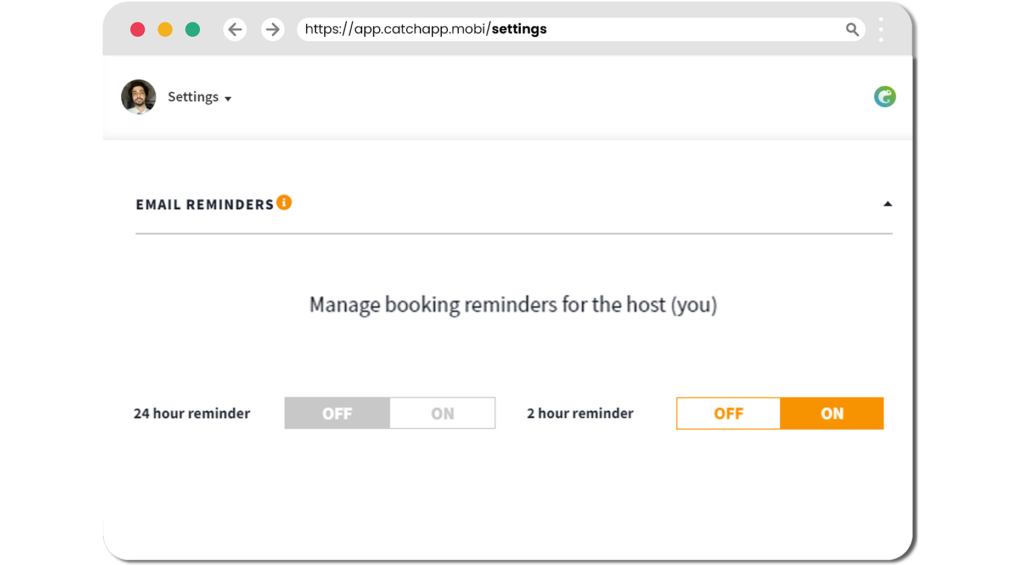 1) Login to your CatchApp account.
2) Navigate to the "Settings" or "Preferences" section.
3) Look for the "Reminders" or "Notifications" option.
4) Customize your reminder settings according to your preferences.
5) Specify the timing of the reminders, such as receiving notifications 24 hours or 1 hour before an appointment.
6) Save your changes.
Managing Reminders
This will enable you to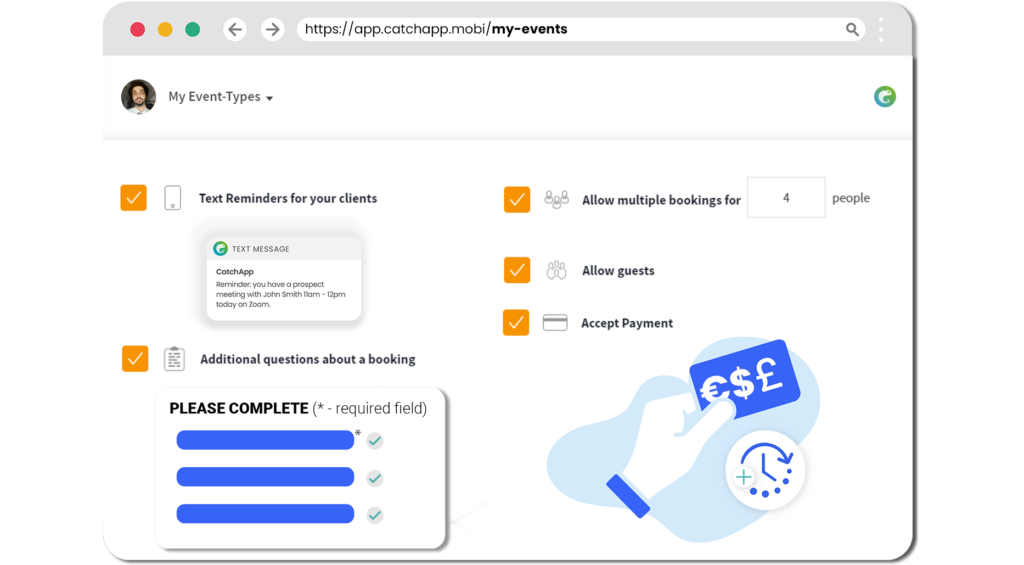 Once you have enabled built-in reminders, you can manage your reminder settings to suit your needs. Here are some key actions you can take:
1) Edit reminder preferences: If you want to adjust the timing or frequency of your reminders, simply revisit the "Settings" or "Preferences" section and modify the reminder settings accordingly.
2) Turn reminders on or off: If you wish to temporarily disable reminders for specific appointments, you can easily toggle the reminder option on or off for each appointment.
3) Customize reminder content: Some calendar applications allow you to personalize the content of your reminders, such as adding additional information or notes. Explore your calendar settings to see if this feature is available.
---
What can I do now?
Now that you have enabled built-in reminders in CatchApp, you can:
Stay informed about your upcoming appointments with timely notifications.
Customize reminder settings to align with your preferences and scheduling needs.
Enjoy a more organized and efficient scheduling experience.
Outcomes for this…
By utilizing built-in reminders in CatchApp, you can expect the following outcomes:
Improved punctuality and attendance by receiving timely notifications.
Enhanced productivity and time management through organized reminders.
Reduced risk of missing appointments and scheduling conflicts.
To take it to the next level:
Importance of Reminders
How to modify your Email Reminders
How to set up reminders on monday.com
Explore our Help Center for more ways to use CatchApp to make scheduling easier.
Have a question? If you have any questions, please reach out to our team by using our contact form. We're available 24/7 and happy to help!