If you've ever struggled to schedule a meeting with attendees across organizations and time zones, you know that finding a common time can be a manual and time-consuming process. And, the polling tools currently available only add to the frustration, with costly subscriptions or distracting ads.
Say Goodbye to Inequitable Meetings with Voting on Sessions!
---
Enabling Voting on Sessions
You are able to perform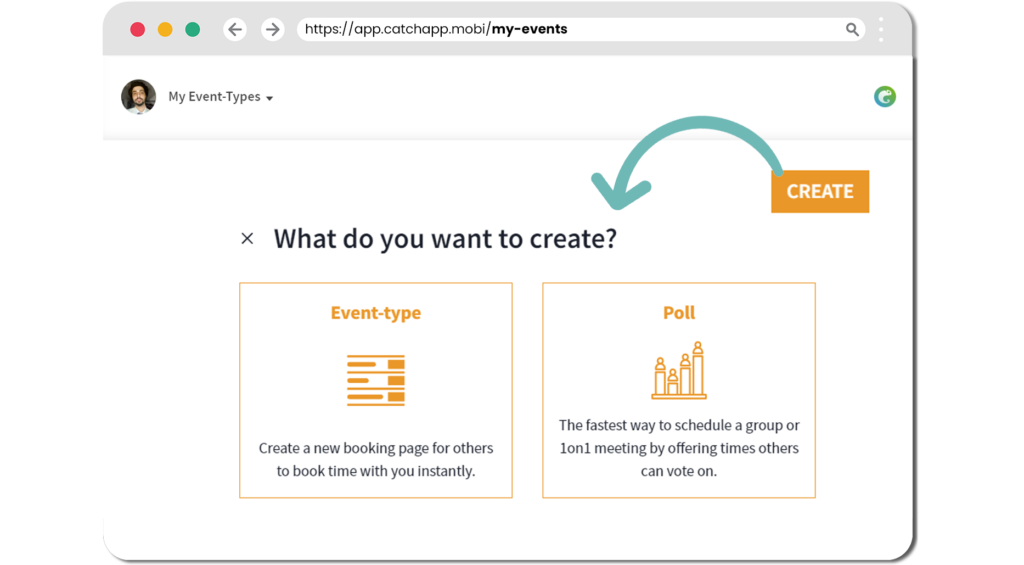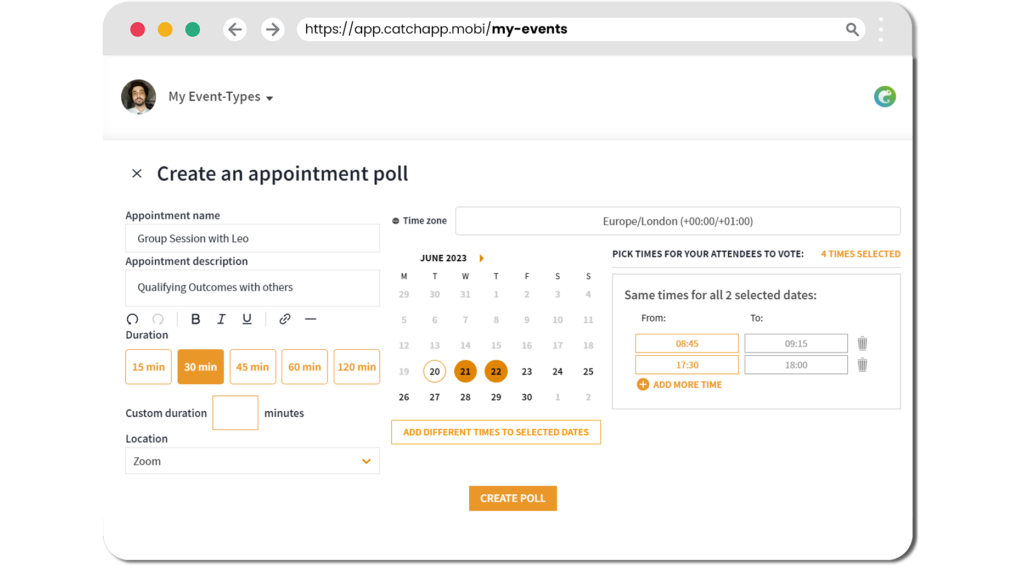 To create a new voting appointment type, start by navigating to your Event-Types Page by following the steps below:
Navigate to the Event Types Page
Click 'Create'
Select Poll
This will open your voting appointment (poll) page from which you'll be able to create new appointment types and edit existing ones.
Just select the options that best suit you and your business and fill it out according to your availability.
---
Here's what your clients see when they reach your personal Bookings page: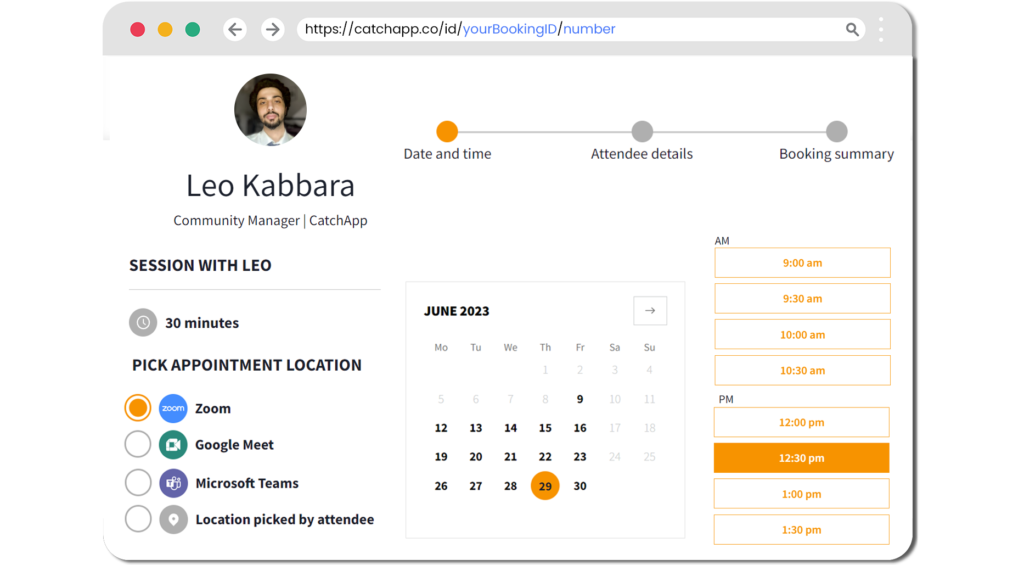 ---
PRO TIP: Your bookings page can be shared everywhere! You can send your personal bookings link by email, on social media, messengers, Linkedin, etc. But, you can also embed this on your website too!
With Session Voting, none of that is an issue anymore. This innovative tool allows you to easily vote on the best time for a meeting, ensuring that everyone has an equal say in the scheduling process. No more manual and time-consuming processes or distracting ads, just a simple and equitable solution for scheduling your meetings.
Take control of your meeting scheduling and embrace the power of Session Voting today. No more frustration, no more inequitable meetings, just simple and effective scheduling for all.
---
What can I do now?
Now you organize appointments in minutes.
Outcomes for this…
With a complete Booking page, users get 50% more Bookings!
To take it to the next level:
Add Text Reminders
Allow more attendees to book in the same time slot
Enable Payments for Bookings
Explore our Help Center for more ways to use CatchApp to make scheduling easier.
Have a question? If you have any questions, please reach out to our team by using our contact form. We're available 24/7 and happy to help!