A missed Opportunity.
Long-time LinkedIn users are familiar with it, particularly sales professionals talking to prospects who are swiftly shifting from awareness to consideration and recruiters engaging with candidates who are the ideal match for an available position.
Imagine it: On LinkedIn, prospects are actively conversing with various businesses. They want to talk and exchange information. This is the ideal time to add your Booking Link directly on your profile!
Missed opportunities shouldn't result from trying to share your availability. It won't with CatchApp.
LinkedIn's new Creator Mode
LinkedIn have introduced a new feature that allows users to add a clickable link to their profile. The new link is on your Introductory Card – the top part of your LinkedIn Profile.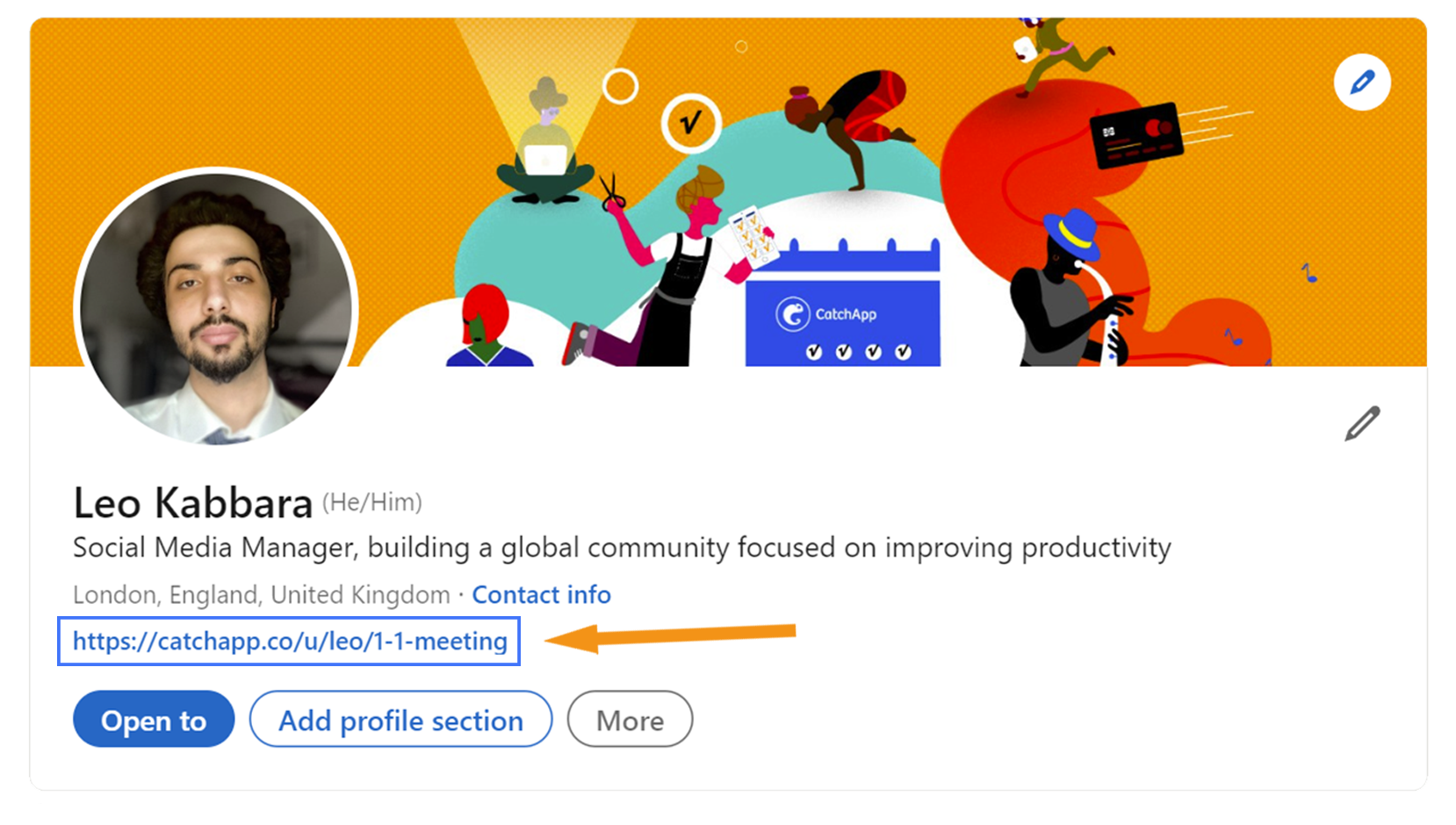 To add this to your profile, follow our guide here for a complete step-by-step guide!
Why is this good?
By adding your booking link, allows any passing visitor to book a time with you directly without worrying about losing them in the process.
This is an easy way to stay connected to your scheduling workflow without losing focus on active LinkedIn conversations. You never have to worry about missing critical opportunities with LinkedIn leads or candidates, because you never have to lose them.
CatchApp lets you create a bookable calendar for your meetings and appointments, and lets you fill your schedule efficiently. If you're having eight meetings a week for a whole year (except when you're out of the office, of course), CatchApp saves you up to one month of time that would usually be spent organising meetings, rearranging, and following up on RSVPs.