Andri runs a busy dietician's clinic, working 6 days a week across several locations, with multiple clients. With multiple clients comes a plethora of emails, calls, and texts to schedule their appointments; something that Andri needed less of. Andri needed more time in the day to focus on preparation for her appointments, seeing extra clients, expanding her services into other areas, and writing her book as a prominent thought leader in her space. That's where Andri found CatchApp Bookings.
As a sought after dietician, taking calls and finding mutual availability was proving to be an increasingly time-consuming task. Even though she has a secretary who takes the majority of calls, many clients prefer to message Andri personally; a mentally draining task given how packed her schedule is, even several weeks down the line. There was a lot of pressure to find a 30-minute timeslot to see them sooner, so these tricky conversations ended up eating into her time.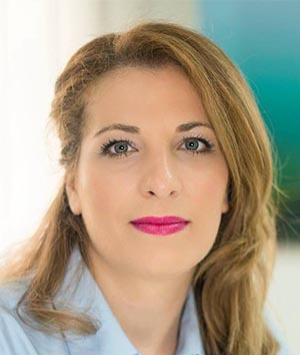 Having previously been quoted thousands of euros to build a booking system directly into her website, CatchApp Booking's affordable, easy to set up, seamlessly integrated solution proved to be exactly what Andri needed; even to the extent that Andri described "getting 100 booked appointments in the first 19 days of the year" as "easier than ever". At 10-15 minutes per appointment before using CatchApp Bookings, it would take a while for Andri and her clients to find a time that suited them both. With CatchApp Bookings, Andri and her secretary save themselves over 25 hours in those 100 bookings, just through her subscription. But, more importantly, it allows Andri to focus her efforts on her business, and not her scheduling.

CatchApp Booking's scheduling solution provided Andri with a service that instantly integrated into her existing needs within minutes. We also provided not only a bespoke onboarding demo for her that had been personalised to her business' needs, but customer care and a follow up call well after her sign up process.
Since Andri started sending her CatchApp Bookings' links to her clients she said she "immediately got bookings from them," along with her clients commenting "that it's a lot easier than before, and the experience is a lot faster," A win in everyone's books!
See what CatchApp Bookings can do for you!