In the ever-evolving world of business, the way we meet and collaborate with international clients has drastically changed. Gone are the days of relying solely on physical face-to-face meetings. CatchApp understands this shift and has integrated with top video conferencing applications to simplify and enhance your business interactions. If you're enticed by the idea of video conferencing on CatchApp Bookings, sign up here and discover the possibilities.
Seamless Video Conferencing Integration
CatchApp Bookings offers seamless integration with popular video conferencing applications, making your global business operations much more efficient. With CatchApp Bookings, you can easily set your location to Microsoft Teams, Google Meet, or Zoom. When clients book appointments through your CatchApp Bookings link and select any of these video conferencing options, a dedicated room is created exclusively for you and your client. This ensures that only authorized participants can access the meeting, eliminating the possibility of unexpected faces joining in.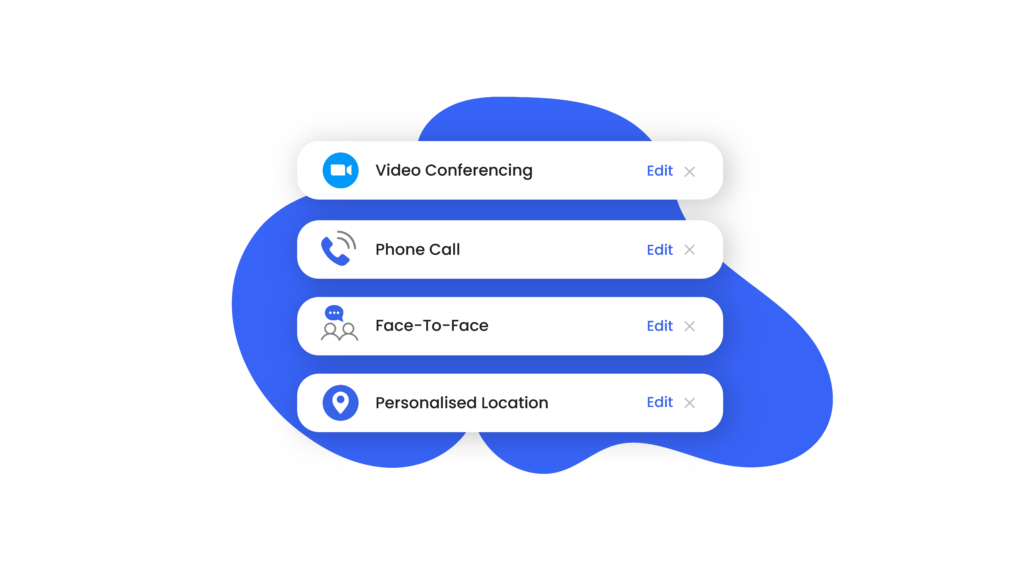 Simple Setup Process
Setting up your video conferencing connections with CatchApp Bookings is incredibly straightforward. Begin by accessing your CatchApp Bookings Dashboard and navigating to the "Settings" section. From there, go to "Integrations" and select "Video Conferencing." Connect your CatchApp Bookings account with your preferred video conferencing tools – Google, Zoom, or Microsoft Teams. It's important to have existing accounts with these platforms to enable smooth integration.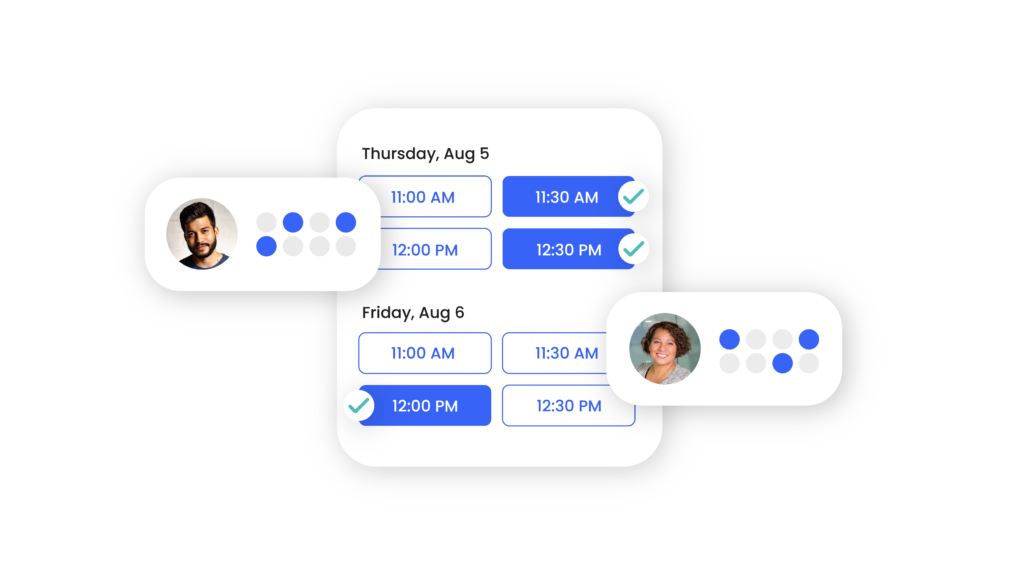 Effortless Room Selection
Once you've connected your preferred video conferencing tools, creating event types within "My Event Types" becomes a breeze. Select Microsoft Teams, Google Meet, or Zoom from the location drop-down menu, and CatchApp Bookings' seamless integration will handle the rest. Each time a client books an appointment, a new room is automatically created, ensuring privacy and exclusivity for you and your client.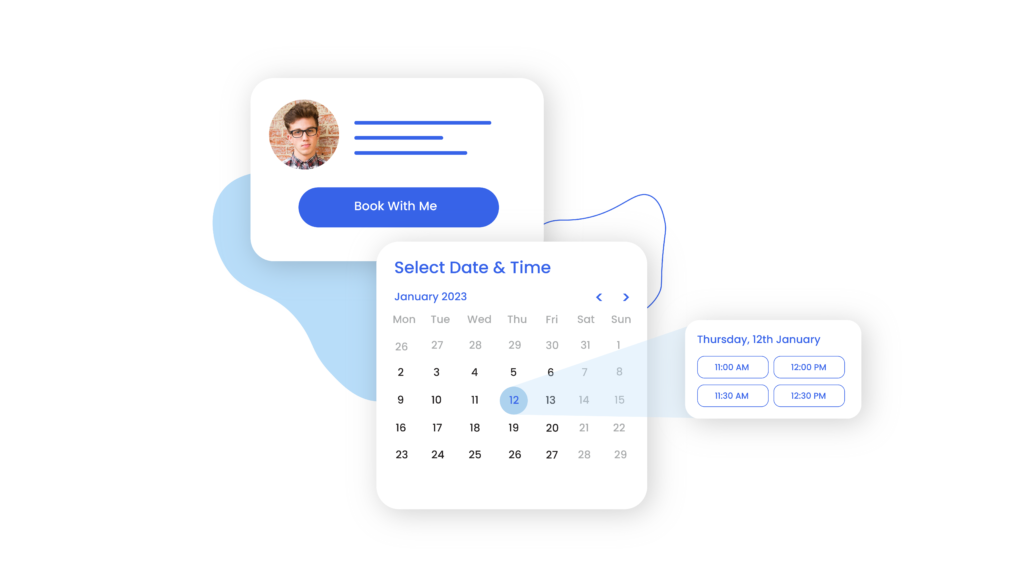 In summary, CatchApp Bookings streamlines the process of conducting virtual meetings with international clients. By seamlessly integrating with leading video conferencing applications, CatchApp Bookings ensures a smooth and secure experience. Setting up your connections is quick and easy, and creating dedicated meeting rooms for each appointment enhances privacy and professionalism. Sign up today to explore the benefits of CatchApp Bookings' video conferencing capabilities.
Enhanced Global Collaboration
Meet anywhere, at anytime
CatchApp Bookings revolutionizes the way you collaborate with international clients by offering seamless video conferencing integration. With the ability to connect with Microsoft Teams, Google Meet, and Zoom, CatchApp Bookings ensures that distance is no longer a barrier to effective communication. Expand your global reach and elevate your business interactions with CatchApp Bookings.
Streamlined Setup and Management
Give your clients more options to meet you
The setup process for video conferencing integration on CatchApp Bookings is designed for simplicity and efficiency. By following a few straightforward steps, you can seamlessly connect your CatchApp Bookings account with your preferred video conferencing tools. This streamlined setup empowers you to focus on what matters most – your business and client interactions.
Improved Privacy and Exclusivity
Provide protected ways to speak with your clients
CatchApp Bookings prioritizes the privacy and exclusivity of your virtual meetings. With dedicated rooms created for each appointment, you can rest assured that only authorized participants can access the meetings. This heightened level of privacy fosters a professional environment and eliminates the possibility of unexpected attendees, ensuring that your meetings remain focused and confidential.
In conclusion, CatchApp Bookings has transformed the way we schedule and conduct appointments in today's fast-paced business landscape. By integrating seamlessly with leading video conferencing applications, CatchApp Bookings offers a streamlined and efficient solution for collaborating with international clients. The simple setup process and dedicated meeting rooms ensure privacy and exclusivity, while the elimination of tedious back-and-forth scheduling saves valuable time for both parties involved. Embrace the power of CatchApp Bookings and unlock a new level of convenience and effectiveness in your business interactions. Sign up now and experience the benefits firsthand.