Making a good first impression in business meetings requires careful consideration of the venue and location. With CatchApp Bookings, you can effortlessly manage your appointments, allowing customers to choose a suitable location from your available options. This streamlines the scheduling process, saves time, and leaves you with more freedom to focus on other tasks. Sign up now to experience the benefits firsthand.
Streamline Appointment Scheduling with Multiple Locations
CatchApp Bookings is a genius scheduling tool that simplifies the appointment booking process. By providing customers with a bookings link, they can easily select a time and date that suits their availability. This eliminates the stress and time-consuming back-and-forth typically associated with scheduling appointments, freeing up valuable time. Sign up now to take advantage of this efficient solution.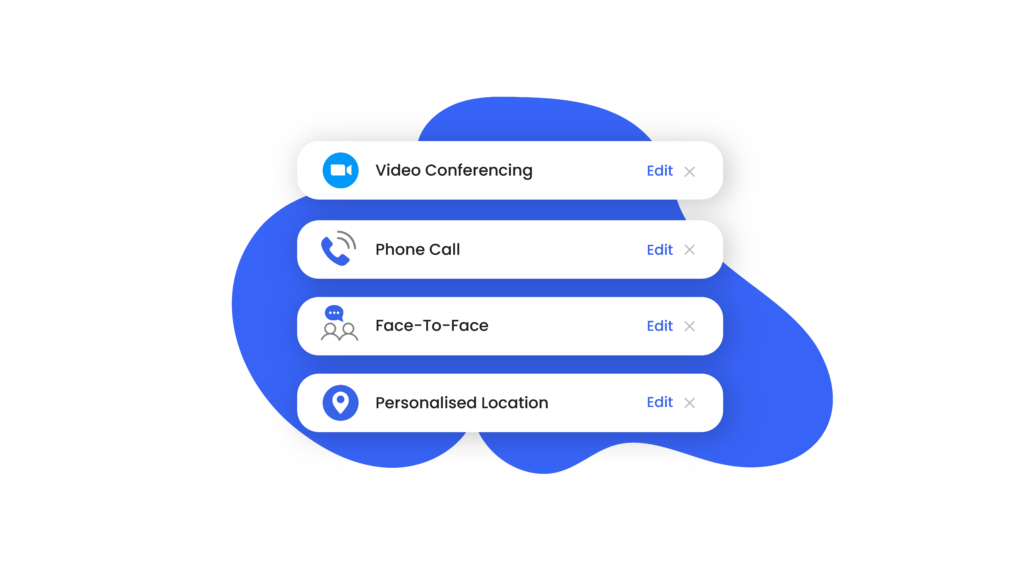 In summary, CatchApp Bookings offers the flexibility of choosing multiple locations for your appointments, making the scheduling process seamless for both you and your clients. Now, let's explore the key outcomes and benefits you can expect by leveraging this feature.
Flexible Meeting Locations for Clients
Option to meet via phone call or custom URL
With CatchApp Bookings' Multiple Locations feature, you can provide flexibility to your clients by allowing them to choose their preferred meeting location. Whether it's an online room, a specific address, a phone call, or a custom URL, clients can select the option that best suits their needs. This ensures convenience and accommodates different preferences, enhancing the overall customer experience.
Enhanced Booking Page Experience
Completeness and professionalism
By incorporating Multiple Locations into your Booking Page, you create a more comprehensive and professional experience for your clients. Having the option to choose from various meeting locations adds depth and versatility to your booking process, making it more appealing and user-friendly. This can significantly enhance your brand image and improve customer satisfaction.
Versatility for Customer Support
Meeting clients at their preferred location
The Multiple Locations feature is particularly beneficial for customer support scenarios. It allows you to meet clients at their preferred location, whether it's an address, a phone call, or an online room. This flexibility ensures that you can provide personalized and convenient support, creating a positive and satisfactory experience for your customers.
In conclusion, CatchApp Bookings' Multiple Locations feature empowers you to offer flexible meeting options, enhance your booking page experience, and provide versatile support to your clients. By leveraging this feature, you can streamline your scheduling process, make a strong first impression, and improve customer satisfaction. Sign up for CatchApp Bookings today and revolutionize your appointment management.