These days everyone is super busy and it feels like there are not enough hours in the day to accomplish everything on the to-do list. Time is the most precious resource we all have, once it is spent it can never be regained. Follow our nine work productivity tips and use your hours more effectively, so you can work less and achieve more.
1 – Make to-do lists
The first of our work productivity tips is to make a to-do list, every day. Start your day off by making a list of everything you need to get done that day. Rank each task in order of importance and be realistic about how many of those you'll be able to achieve. Start with the most essential one, ticking each task off your list as you complete it. Ticking off completed tasks always gives you a little smile of satisfaction and there's nothing like that feeling of a blank to-do list at the end of the day.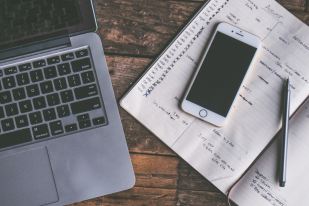 Photo by Jessica Lewis on Unsplash
2 – Have team stand-ups
Rather than having seated meetings where everyone settles in with a coffee and a chance to chat about the weekend, have team stand-up meetings instead. When everyone is standing up, things get decided quicker than in sit-down sessions. Aim to keep the time limit to fifteen minutes for everyone to share their progress, deal with any issues, make sure everyone is aligned and move on!
3 – Schedule regular breaks
Your brain can't work at full concentration levels all day long. You need to take regular breaks to keep your performance and energy high. A popular way to ensure you take frequent breaks is the Pomodoro Technique. 25 minutes of solid, uninterrupted work, then a 3-5 minute break before you start again.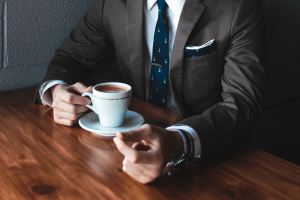 Photo by Andrew Neel on Unsplash
4 – Cut out distractions
How many times have you been right in the zone, focused on completing the task in hand, when your phone goes off with an Instagram notification that you just have to see right now? To get more done with your day, turn your notifications off. Also, if you're in an office, try not to get drawn into conversations when you're in the middle of a task.
5 – Use CatchApp to schedule meetings
Tech should be there to help you be more productive, not waste your time. That's why we launched CatchApp, the fastest meeting scheduler in the world. CatchApp helps you schedule all your meetings, with as many people as you like, with just a few taps on your phone. With CatchApp, you can schedule ten meetings in the time it would normally take you to arrange one. That's what we call supercharging your day!
6 – Use music to drive productivity
A survey by Accountemps found that 85% of people like to listen to music at work, while 71% said it makes them more productive. That's great, but it has to be the right music. If you need a blast of energy to get you out of a mid-afternoon slump, then play your favourite dance anthem, classical banger or whatever makes you feel like you've had a shot of adrenaline. Conversely, too stressed to be focussed and productive? Play some calm classical or ambient pieces and breathe deeply. Now, you're ready to tackle the day again.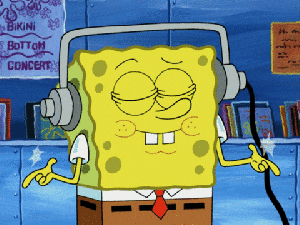 7 – Get plant-powered
Plants in a workspace can boost productivity by up to 15%. They help oxygenate the air and make people happy. Find a space in your workplace for a plant, but make sure you remember to water it!

8 – Manage your space
Your workspace has a significant effect on your productivity. Firstly, you have to be comfortable. Make sure your desk is arranged ergonomically, with your screen at eye level. Make sure your chair gives you the support you need. You should also try to keep your tidy desk. Lots of mess is a distraction, especially when you can't find that all-important sheet of paper you need, at the moment you need it.
9 – Choose the right tech
We've touched on the potential for tech to become a distraction, rather than a real aid to your productivity. For example, I'm writing this article into Word. I'll check it with Grammarly, then save it as a Google Doc to share with the team. However, there is such a thing as tech overload.
Minimise the number of messaging apps you use during the day. Every team has their favourites, but if you can get everyone to agree to use just one – eg Slack, WhatsApp, even good old-fashioned email – it will save switching between messaging platforms and killing your productivity.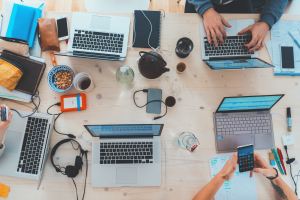 Photo by Marvin Meyer on Unsplash
The ultimate in work productivity tips – CatchApp!
Applying CatchApp's work productivity tips will help you achieve more in your day and be a lot happier at work. You'll be less stressed and you'll have that amazing feeling of accomplishment.
To become a meeting scheduling genius, arrange all your 1-on-1 and group meetings for the weeks and months ahead using CatchApp, Featured by Apple as App of the Day (In US Appstore for iPhone & iPad!).
With CatchApp, you can also invite people to vote on the time that best suits all your guests. No more double-bookings, and with automatic confirmations make sure everyone is on the same page. All with a few taps! It couldn't be easier.
Download CatchApp – for free – from the app store today.